Just had to do a super quick note about this awesomeness! Â iCloud for Pages in Mountain Lion has folders! Â I thought to myself, "How do I organize these iCloud documents?" Â Over time, I'll collect or create lots and lots of documents, there better be some folders or organization of some sort.
Well, there is! Â You just drag files over the top of another one and it creates a group or folder just like on iOS! Â See the image below where I create a new group with the file dragging over another one.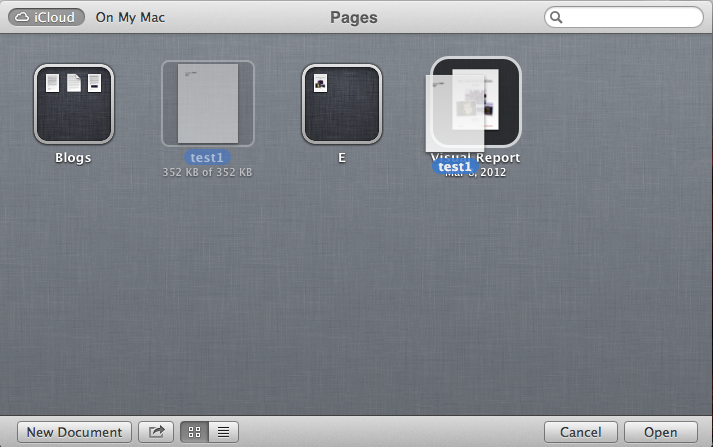 Also, another awesome thing I just found out about iCloud documents…. Â you can drag from the iCloud documents for Preview app onto the Safari web page for WordPress image uploads. Â Nice!